This work is licensed under a
CC BY 4.0 International License
Read A Victorian Marriage : Sir William Rowan Hamilton in The Internet Archive's BookReader
A Victorian Marriage as pdf or epub, background information, and further publications
Read Catherine Disney : a biographical sketch in The Internet Archive's BookReader
Catherine Disney, background information, and the sketch about her as pdf or epub
Photos of people in Hamilton's biography
Read Teleportation in The Internet Archive's BookReader
Contact
Emile Domis (1942-2002),
to whom I dedicated my AVM essay.
The climate is changing so rapidly now, we are running from record to record, that reducing CO2 emissions, and measures such as re- and afforestation, will not be enough; there still are too many people 'in power' who are not convinced of the acuteness of the problem. But also, animals are dying because of the plastics which are now everywhere. What we have to do is Clean the Earth. We have to get the surplus of CO2 out of the air, and the plastics out of the oceans. The good news is that it still is possible if many people work together.

For actively removing CO2 from the air see for instance Climeworks and how it works. The beauty of their method is that the CO2 is captured by modular and scalable filters. The importance thereof became obvious through, for me, a big surprise on that website; the CO2 in beverages. I had no idea where the bubbles came from, and I certainly did not know there even could be European-wide carbon dioxide (CO2) shortages. Yet it is not a very good idea to try to reduce the use of CO2 here through 'sodashaming' which would also take too long; there is another, better solution. If all the places where CO2 is used to produce bubbling liquids have their own set of CO2 capturers, they just recycle CO2, which then also does not have to be transported. This is just an example for what is possible when clever ideas and solutions are combined.
Plastics are now everywhere, and removing plastics is therefore needed as fast as possible. That it is possible is shown by the The Ocean Cleanup. There is much discussion about the way they do it, catching the larger pieces and bringing them to the shore for recycling, but it can easily be argued that if we do not take away the larger pieces soon, they will disintegrate into the smaller ones that are so much harder to capture. Everyone who has once cleaned a really very dirty house knows that you just have to begin, and only after much hard work you can start to consider subtleties. So this is in any case for now a very important project, we simply are in a hurry.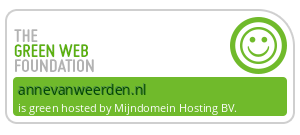 Thanks to
MijnDomein.nl
this website is hosted green.
An add-on to check whether your website is hosted green, or the ones you visit,
The Green Web App
by The Green Web Foundation.
Sharing solar panels
is marvellous for people who want to buy solar panels, but who do not have their own roof, or a lot of money. I joined this Dutch project because solar energy is the only really sustainable energy.
This is how much solar energy already is produced within the project (June 2020), in which any one can 'buy' 'parts-of-panels'; 34 parts equal one solar panel. (The word stream, in Regular stream, is from stroom, the Dutch word for energy as coming from your wall outlet. Stroom is also a brook, or anything streaming.)
In the last days of 2019 and the first weeks of 2020 my brother and I visited north Norway. We drove there in my brother's Tesla, model 3, going from supercharger to supercharger. There were enough Tesla chargers to enable us to go north, from Malmö via Skellefteå in Sweden to the Lofoten in Norway where we visited the Polarlightcenter in Straumnes, Laukvik, on the island of Austvågøya, then to the most northern Tesla supercharger in the world, which is in Sørkjosen. We chose our route in such a way that there was never more than a 2.5h drive between two Tesla superchargers, only once we had to charge at a compatible charger, which took a bit longer to charge but not that much (yet it disconnected us after 0.5h of charging).
Still, our experience was not by any means what we had expected; we had taken very warm clothing with us, but hardly needed it. Visiting a relative in Setermoen we heard that it often is around -25°C in January (with an average in January of -8°C)*, now it was +2°C. The same thing in Ulvsvåg; someone told us that normally around this time the weather is quiet, cold and dry, but now it was raining and snowing for weeks already. And in Levanger; where it usually is around -4°C in January, at 09h in the morning it was +7°C. We were obviously not the only ones becoming concerned. In Skibotn someone made the remark that the Norwegian government does not want to give up on its petrol, and in Levanger that the government is still in denial about the human impact on the climate.**
The almost permanent cloud cover sadly meant that we did not see much of the Northern Lights. Yet we did see it, which was already marvellous in itself, and learning more about it at the Polarlightcenter made it absolutely worthwile. It was explained why the polar lights are also visible when the sun is very quiet, as she is now, at the beginning of the 25th sunspot cycle, and we saw the marvellous setup of solely analogue instruments, measuring and showing fluctuations in the Earth's magnetosphere which are induced by variations in the magnetic fields from the Sun, and may precede displays of northern lights. Sadly, due to cloud cover we missed the exceptional display on the 6th of January although we knew it had to come due to the highly fluctuating magnetic currents, as shown by the measuring instruments. It was an impressive moment, standing before the paper and seeing the needle move so fast.
Because of the cloudy weather which lasted for our entire journey, despite being for almost three weeks in the darkest places I had ever been I hardly saw any stars except on the Lofoten, where there were some patches of clear sky. Once, further south again, I could see Andromeda, but only because I knew it had to be there, and again only between clouds. It is a good thing that my dream was to experience a day without sun, and my brother's to charge his car at the most northern Tesla supercharger; two goals which had nothing to do with the local weather. Perhaps we are Dutch enough, knowing very well that rain and clouds may spoil the view.
About driving north in a Tesla, it could easily be argued that we would not have been able to make this trip if the temperatures had been much lower. Still we think we would have been able to; in this relatively warm weather we never arrived at the next supercharger with less than 140 km left. For certainty, we always slept close to a supercharger, so we would have been able to warm the inside of the car (the lowest setting is 16°C) at the cost of about 300 km a day (two times 140 km or more), and if at night the car would have to take care that its batteries would not freeze over at the cost of again many kilometres, in the morning we could have charged it again. We also could have taken more time to drive this far than we did now.
In any case, whether or not due to these very high temperatures my dream of experiencing a day without sun succeeded, and to my surprise it even became five days. I had understood that the sun would rise at Straumness on the 5th of January, but it turned out to be on the 6th, which means that, leaving Bognes early in the morning of the 3rd to go by boat to Lødingen and drive to the Polarlightcenter on the Lofoten, we had one day without sun before we arrived there, and two during our stay at the Polarlightcenter. After the Lofoten, where we did try to see the first sunlight of the winter in Svolvær on the 6th but it was too cloudy to see it, we drove further north, via Setermoen and Skibotn to Sørkjosen, back into the polar night; I had not realised that in Setermoen the sun had not risen yet. The fifth day was when we drove back to the south and stayed in Bardufoss where the sun also had not risen yet, it would rise there on 12 January. That was our last day without sun; going further south, we drove out of the polar night again.***
My brother's dream of charging at the most northern Tesla supercharger in the world also succeeded, despite the heavy snowstorms on especially the last part of our journey up. Three times we could not see anything any more in front of us, and for large parts we drove with 35 km/h, on a motorway. But we safely reached the remarkable supercharger.
There still is a lot for Tesla to develop, next to some minor issues which they hopefully will be able to solve quickly. But what I really hope is that Tesla will soon have all their superchargers deliver only solar power. How I do not know in practice,**** but using only solar power such a trip as we made would really be clean.
* Setermoen is just south-southwest of Tromsø, and above the Lofoten. Playing with the data on Meteologix gives some insight into the high local variability of the Norwegian climate, the rising temperatures can therefore only be deduced from averages (a difference of 4° Fahrenheit is a difference of about 2° Celsius). From these visualizations it can be seen that, even if there is much variation in local temperatures during the day, +2°C in Setermoen in January is in any case unusual. We clearly were not the only ones noticing it, on 20 January 2020 the Norwegian Meteorological Institute tweeted about the very mild weather. Further to the north of Norway the effect of climate change is even stonger; according to the Royal Netherlands Meteorological Institute (KNMI), Svalbard (Spitsbergen) is the fastest warming place on Earth.
** That the government is in denial is illustrated by these rather shocking articles, just having experienced the very abnormal weather in Norway, about the profitability of new pipelines to the Barentz Sea, and Norway's Oil & Energy Minister Sylvi Listhaug calling the warnings of environmental organizations doomsday prophecies. But fortunately, many people do not wait for their governments and are taking action themselves. We stayed for a night in Levanger, and the people who own a 'herberge' (inn) there, consisting of old wooden buildings from the seventeenth and nineteenth century, had an enormous amount of solar panels on the very large roof of the barn. That also happens in the Netherlands; although to our shame the government had to be forced to finally reduce emissions, people are taking action such as for instance in ZonnepanelenDelen, or various Citizen Initiatives. Still, clearly also not everyone, politician or civilian, is convinced we have a problem. In one of the places we stayed for the night our rooms had no heater of their own, and no thermostat; the rooms were extremely hot. Having searched in vain for a way to cool my room off a bit, I decided to open the window. It was -2°C outside, and in slightly over an hour the room was cooled to perhaps 21°C or so. I slept with the window open, and felt sorry for heating the open air.
*** The polar circle is officially at 66°33, but due to deflection of the sunlight "the boundary for the Polar Night is slightly north of the Arctic Circle, while the boundary for the Midnight Sun is slightly south of the Arctic Circle. Consequently, Bodø has Midnight Sun but no Polar Night," see p. 17 of the Bodø and Salten Guide 2020. The deflection of the sunlight means that when the sun is just below the horizon, both at sunrise and sunset, it can be seen just above it, hence the effect. It does cause some confusion in finding the exact dates of the first day of sunrise after polar night for specific locations, because without mentioning it the one website chooses the official date while another chooses the dates one can really see it, thus accounting for the deflection by refraction.
**** What about using fibre optics cable through pipelines (old oil pipelines?) to bring light from parts of the world where the sun is shining to darker places; if Africa, Australia and South America would work together they could sell sunlight at any time, all day and night, during all seasons. Imagine a factory where light is shining on solar panels in the night (or something like that, in any case as effective as possible), well shielded of course not to disturb the darkness outside. We then could produce our own solar energy in the daytime, and use the transported light in the nighttime. If it was done with oil, then why not with light? It is much easier to transport.
I wanted to experience a day without sun, so I wanted to visit
Norway in winter. I also wanted it to be as clean as could be,
and that was made possible by my brother and his Tesla.
On 4 Jan 2020, at the Polarlightcenter on the Lofoten,
Therese van Nieuwenhoven made this photo
of the Tesla and the Northern Lights.
My brother wanted to charge
his Tesla at this supercharger,
the most northern Tesla
supercharger in the world.
On 9 Jan 2020, after a heavy
snow storm, we arrived in
Sørkjosen, to charge the car at
especially that supercharger.
This is my brother standing before
the charging Tesla in the snow.
The sun did not rise that day in Sørkjosen,
so at 18h37 it was dark indeed.

Two physics essays
Teleportation
About how to teleport using quan-
tum entanglement. But perhaps
in a hundred years computers can
just store us on a hard drive and
we can be rebuilt from that,
evading the no-cloning theorem.
I would greatly prefer teleportation.
T4T and the curious Higgs particle
About particle physics and why the
Standard Model needed the Higgs
boson. To my happiness, when I had
almost finished writing the Higgs
boson was found. This essay originally
having been written in
Dutch
,
I finally found time to translate it.
When I stumbled on Hamilton's bizarre reputation I was, next to my work, studying physics, and I wanted to become a cosmologist. As many students do, I hoped to make a great discovery some day, or if that would not happen, at least a tiny one. Little had I expected what 'my discovery' would look like, and how much it had nothing to do with the universe. Still, as a variation on what Isaac Asimov seems to have said about crying out "Eureka" or mumbling "that is funny," it appeared that thinking "that is odd" can also 'herald' years of work.
It happened when I was enrolled in the first course for my masters, History of Vector Analysis. I then heard about Hamilton as an alcoholic, who had married some 'lass' from across the fields just to be married, and after his discovery of quaternions only had eye for them for the rest of his life (however useful that was). I vividly remember the picture I had formed in my mind, of a man looking at beautiful sloping green fields from behind his desk but seeing nothing but quaternions. I also remember that I wondered when he drank all that alcohol, perhaps in the evening, still sitting at his desk, and that I pitied that poor lonely village girl. Until I read about Hamilton's suprisingly peaceful description of the walk with his wife along the Royal Canal where he had his Eureka moment. I then imagined that thinking "Woman, go away again and leave me in peace instead of annoying me even on my quiet walk along this canal" would most likely have prevented any Eureka moment. It was the start of a two weeks' frenzy filled with sudden realizations, "Impossible! That is simply utterly illogical!" Thereafter, no physics for me any more; reputations, gossip, Victorian times and the difficult lives of married Victorian women kept me busy for years.

Every now and then I give a presentation about the subject I had chosen in the bachelor cosmology seminar I had been enrolled in before receiving my bachelor's degree. The subject had been the 'inflationary universe,' and I adapted and extended my bachelor's presentation to an evening presentation for local groups of the KNVWS, of which I am a member. When I had finished writing about Hamilton what I had thought I had to write, and again was invited to give my presentation, I was very happy to be back in the universe. But knowing that continuing my studies is not in any way realizable in the near future, I also started to think that perhaps I do not want to become a cosmologist any more; I am, as we say, "not twenty any more."
Already from the first time I gave my presentation about the inflationary universe I have introduced myself by telling the audience that I do not believe inflation can be true, but that I am very happy to explain the theory to them, including why the problems with the Big Bang theory seemed to be solved so neatly. Also, that I obviously cannot prove that inflation is not true, yet that it just does not make much sense to me. But what happened while I was working on Hamilton's reputation was that I became more convinced that Erik Verlinde* may be right (and not just because the first course in relativity I was enrolled in was given by him :). I can proudly say that already before handing in my bachelor's essay (August 2013) I told my mentor that if I had money (which I do not have) I would bet on Verlinde's theory, against inflation. So I figured that instead of becoming a cosmologist myself it would be better to try to learn to explain his theory to my fellow KNVWS members. Some people do that very well already, but it would give me focus.
But that will also take much time, and therefore my brother Rein thought that in the meantime it would be a nice idea (as a consolation for lost physics?) to also make a BookReader for my bachelor physics essays, which I once did love to write. One of them, an essay on Teleportation, is now in the BookReader even though it is obviously not a book, and some day I will also add my bachelor's thesis, about relativity, which should have formed a diptych with my master's thesis; it must be rewritten into an independent whole because I will not write a master's thesis about inflation any more. I look forward to immersing myself into relativity again and rewriting that essay.

Teleportation is about how teleportation could work in theory, but also, however much I would prefer Star Trek-like teleportation I argue that if, or when, our computers become powerful enough (at the time of writing, 2010, the year 2096 seemed reasonable), perhaps teleportation is not necessary any more because we then can just store all our data, have it sent to where we want to go, and then be reassembled again. That is not as unthinkable as it now may seem; who would have thought in say the 1970s that you could receive a letter from a friend almost instantaneously without even knowing where on earth (literally) that friend is. And since the covid-19 pandemic we have quickly learned to even skype/zoom/etc. without knowing where the person is we are talking to. But there is one problem; having sent your own configuration to some planet and be reassembled again would circumvent the 'no cloning theorem' of quantum mechanics, giving our descendants some very difficult issues to deal with.
I now also translated an essay I wrote in 2012 when following a course in particle physics, T4T and the curious Higgs particle, originally in Duch, but while translating I made many corrections. It is about the Standard Model of particle physics, about forces and fields, real and virtual particles, and why the Higgs boson was necessary. It is aimed at the interested layperson; I left out everything I could not explain in about thirty pages. I tried to make the Dutch and the English version as similar as possible, which was also just fun to do.
There were some surprising coincidences. While writing the original essay in 2012 the Higgs boson was found 😃, and while correcting it in 2020 Seti@home stopped after 21 years 😢. That project was the first of what now is called 'citizen science' that I participated in, and thereafter I joined quite some BOINC projects. One of these projects was T4T@home,** which became the incentive to choose the Higgs boson as a subject when I had to write the essay, as can be read in the preface.
And something seems to be wrong in the Seti@home's WikiPage. It is written there that Seti@home started on 17 May 1999, which would mean that I joined already the next day. That would need many coincidences: the salesperson then must have joined the same day or one day after it started, and I then talked with him the same or the next day. That seems to be extremely improbable. So I started a search, reasoning that someone having joined very early could now have very much credit. It was a wild guess but I found that the present number one is from the Class of 29 April 1999. So whenever it started, it was earlier than the WikiPage claims. But I do seem to have been one of the first, thanks to the salesperson in 's-Hertogenbosch. Nice.
* I was curious about Schrödinger's remark, "I daresay not a day passes - and seldom an hour - without somebody, somewhere on this globe, pronouncing or reading or writing or printing Hamilton's name," and whether that still holds. As an admittedly rather skewed sample I looked at the 71 articles of which Erik Verlinde was author or co-author and which were open access, as remarkably most of them were. And indeed, the Hamiltonian was mentioned in 34 articles.
** The original posts by the LHC@home 2.0 team about Test4Theory@home, the "rogue" systems and the team having been "flabbergasted" as mentioned in the Preface, can be found at the BOINCstats/BAM! page for vLHCathome including links to the original articles. I had paraphrased the LHC@Home 2.0 Team's first post of 11-08-2011, but it is too historical not to write it out once more: "WE HAVE A PROBLEM. WE BELIEVE SOME "ROGUE" SYSTEMS ARE SUCKING OUR QUEUES DRY AND THUS OVERLOADING THE SUPPLY OF JOBS TO EVERYONE ELSE. Please be patient - we will try to fix this as soon as possible. Until this problem is understood, we have disabled the creation of new jobs and users for the moment. As soon as the system is recovered, the work unit flow will be restored."
This is the 11 August 2011 BBC article calling on volunteers, LHC@home allows public to help hunt for Higgs particle. How appealing can you be! No wonder the servers were overloaded (even if everyone, including me, had understood the need for VM's and thus not crashed the first work units). The BBC article linked to the LHC@home home page, but the link to the T4T page containing the quotation I used, "The Test4Theory@home project seeks to engage volunteers in theoretical physics computations for the Large Hadron Collider at CERN," does not exist any more but happily, it still is visible in the Wayback Machine, About Test4Theory. The capture being of the page as it was two years later, it also contains the later warning: "Before Attaching to us you must first have an up to date installed version of the VIRTUAL BOX software package. To download Virtual Box if needed see instructions here".
Nowadays my computers are calculating at a very quiet but steady rate,

Making paper books searchable: the
Search Tag©

Copyright 2017, Anne van Weerden
With the coming of the ebooks, many people expected that the paper books would disapper. But they did not.
It appeared that people who want to work out of a book, needing only a few sentences or little parts, prefer ebooks because they can easily be searched. But in case a book is going to be read cover to cover paper books are highly preferred. Paper books are also preferred by people who want to feel and smell the book, or in case the book is full of symbols which are hard to search for, or when many little parts on different pages are used at the same time, as in case of mathematics or physics books. It also appeared that students remember texts from a paper book better than from an ebook.
Still, even in the cases in which they are preferred, it is a problem that paper books are not searchable. For instance when you are in a bookstore or a library, looking for a book containing something very specific such as one special sentence you remember; such a search could cost hours. Or, when you are reading a detective while sitting lazily on your couch, and suddenly you realize that someone said something which could be a clue, but you do not remember who or when.
Of course, you can try to find sentences or quotes on the internet, but then the atmosphere you were in is lost, whether you were studying hard or you were captivated by the story. Moreover, if it is an older book there is a good chance that it is not in the public domain, and you end up searching, in vain, as long as when you would have searched in the book itself by turning its pages.
Search Tag
To make paper books searchable, Search Tags can be added to the books. There is nothing new about having tags in books; library books have security tags which react when you, accidentally of course, leave the library without having borrowed the book.
A Search Tag for a specific book contains all the metadata of the book, and its content ordered by page number. The tag can only send metadata and page numbers to a "Search Tag app" on your mobile, or perhaps on some other gadget containing the app, such as a book ribbon with a nice, small and flexible keyboard and display which comes with the book.
Having downloaded the Search Tag app, when you are standing before a collection of books, in a bookstore or a library, and would like to know if something specific is in one of the books, you open the Search Tag app, and type in some search words, or (part of) a sentence. The books containing the search words then send you their Author, Title, Year, and the numbers of the pages containing the search result. You indeed can receive answers of many books at once.
Or when you are sitting cosily on the couch reading a detective, and you start to suspect that the butler committed the murder, you can use your phone or the book ribbon to search in earlier pages. You do not have to go to the internet with all its distractions such as a new interesting message, or worse, accidentlly stumbling on a spoiler; you just see pages where your answer might be found, allowing you to happily discover that you were right without having lost the bond with your book.
Tagging and copyright
Tagging the paper books is of course very easy for new books because the publishers can add the Search Tags, but also earlier paper books can be tagged, when scanned and OCRred. It is allowed for libraries to scan their own books even when they still are under copyright, as long as the scans remain behind the library proxy.
Using the Search Tags in the library, which is after all more or less a public space, does not lead to copyright issues because the tags cannot be hacked; they do not send the text, only page numbers, and they can be programmed in such a way that they stop reacting in case something is altered in the way they are approached. Moreover, having some limited range the tags are in fact a property of the book itself; they can only communicate with the Search Tag app when that is in the vicinity of the paper book.
Extra advantages
Having scanned the books to be able to make the Search Tags, to further bring paper library books into the digital world by making the books appear in internet searches, small parts of the scans which are made for the tags can be put on the library's websites, for instance containing the table of contents, a part of the first chapter, and the bibliography. And if server capacity is a problem, these parts of the scans can be sent to Google Books where it is customary to show books that way.
Scanning many more library books would be in any case a very good idea; I have regularly found new books by authors who were apparently completely oblivious of some earlier work about that subject, simply because these books are not online, and not available in libraries the authors know or can visit. I am worried about very many good books between the 1930s and 2000; they exist on some shelves as they always did, but at the same time they have disappeared from sight because we all search digitally now. So scanning them and tagging them would finally bring them into the digital world without losing their individuality as paper books.
A plea for digitally opening up paper books on library shelves should also be made when realizing that these books were all selected by hand, as worthy to become a library book. In the paper days books were never bought in packages; each book was selected and paid for. That alone should make it important enough to scan them all.
There would also be other advantages. Inter Library Loan is often a problem; even though a library is willing to send some book to someone's library, there are many books not yet in the public domain about which the library is not willing to take the risk of no return, or the books are in no condition to be sent around the world.
If libraries thus make a database of the original scans of their own books they can put that database behind the library proxy, which is allowed in any case in Europe, and open them the moment the book enters the public domain. In the meantime, while they still are in copyright, people can loan the scans through ILL in the same way as books can now be read on ebook platforms. No more paper books will have to be sent unless in special occasions.
The Search Tag and deadlines
A last, very important reason to introduce the Search Tag in the academic world are the time consuming searches for very specific quotes to be used in new books or articles. Especially when you have deadlines.
When we started to write our gossip article about Hamilton, my co-author had asked me to prove what I was claiming, namely that the contemporary view on Hamilton's private life is almost completely built on on the 1866 story by his eldest son William Edwin Hamilton, mixed with the criticisms of Hamilton's main biographer, Robert Graves. Steven specifically asked me to find six books in the library which were spread over the years and contained new gossip, in order to quote them literally. It took me many hours to find them. I had to guess whether Hamilton would be mentioned, take the book from the shelf, search the index, search the pages, judge, and in most of the cases put it back. The books being from throughout the 20th century, in hindsight some of them were searchable on the internet, but not after I already knew what the quotes were. Others were completely closed.
That also held for Hankins' biography; it is not searchable online unless you have an Amazon account, which you can only acquire by buying a book from them, for which you need a credit card which I do not have. While writing my AVM I had borrowed the library copy of Hankins' biography, and a number of times I had to search for over an hour. For instance when I wanted to use a sentence but Hankins had mentioned it in another chapter than I expected. Graves' biography was on the Internet Archive and therefore searchable, and the difference between them had made me wonder why it had to be so difficult.
The later long search in the library made me wish for a way to look into the books without having to take them from the shelves, and that is where the Search Tag idea saw its first light.
Making this a reality
Unfortuantely I do not have any means to convert this idea into reality, so I figured to describe it here. If any one thinks this is a good idea, please contact me at "victorian_marriage @ annevanweerden.nl".
Nederlandse samenvatting van
A Victorian Marriage : Sir William Rowan Hamilton
William Edwin, Archibald Henry and Helen Eliza Amelia
as depicted on p. 17 of the essay. See for the descriptions, the
suggestion that the boy on the first row is most likely William
Edwin, and where the photographs came from, pp. 18-24.

Lady Hamilton around 1855
Lady Hamilton (1804-1869)
This is the larger picture as reproduced from Wayman's 1987 book about Dunsink Observatory. Lady Hamilton was said to have been fashionable rather than intellectual, and her fashionability seems to show in this photograph. Unusual for pictures from those times is her faint smile; she looks as if she found being photographed rather funny.

Lady Hamilton around 1860
Lady Hamilton (1804-1869)
This is made with a smartphone, of a photo kept at Trinity College Dublin Library. The glass of the frame is broken. Lady Hamilton's left hand is vague, perhaps she moved it while the photo was taken. It is remarkable that apparently someone put the photo in a frame looking exactly like that of Catherine's drawing. Courtesy Trinity College Dublin Library.

Two times Catherine Disney
Catherine Disney (1800-1853)
This is the larger picture of the second portrait of Catherine Disney. It was shown in Disneys of Stabannon by Hugh Disney, courtesy Dr Patrick Wayman. Just as in the other portrait Catherine looks very young, here probably even younger, it may have been made between 1815 and 1820. The image in Disney's book was very pixelated, the portrait can therefore not be given in more detail. It remains doubtful which one of these portraits was copied, in 1854, from the miniature and which one was the better portrait Hamilton had received from Louisa Disney (Hobson, Reid) in 1861; for both possibilities arguments can be found.
Catherine Disney (1800-1853)
This is the larger picture of Catherine Disney. It is a photo, made by Trinity Libary, from an earlier photo from either a miniature or a portrait from before 1825. Either the earlier photo or the portrait was damaged, therefore the right part of Catherine's face has been modified. The photo was "attributed as being Catherine Disney" and that this attribution is correct is almost beyond doubt; the portrait is in complete agreement with Hamilton's lines about Catherine's "locks of gold, and soft blue eyes, and cheeks All rich with artless smiles and natural bloom." Courtesy Trinity College Dublin Library.
Now that the book about Catherine Disney is ready for some time I realize that I am happy that it is finished. It was difficult to immerse myself in such a sad life for such a long time. How it must be to be forced to marry against one's will is almost unfathomable for any one who is free to choose; it should just not be possible anywhere.

Dunsink Observatory
Dunsink Observatory and the South Dome by Sir Robert Ball, one of Hamilton's successors
Reproduced from
The book of Trinity College, Dublin, 1591-1891.
Belfast: Marcus Ward & CO., Limited.
https://archive.org
.
A date is not given but the South Dome, which can be seen on the left, was built in 1865,
while the book was published in 1892. The light, which in Hamilton's time would have
come from candles and fires in the fireplaces, streaming through the windows beautifully
indicates the atmosphere within the Observatory and on the premises as it must have
looked like when the Hamiltons were at home and still awake; Hamilton working on his
mathematics or talking with his family, and Thompson observing in the dome.
The soft light shining from the left on the lawn, and on the left side of the Observatory,
its south side, seems to indicate moonlight, probably even a full moon.

Hamilton around 1861
Sir William Rowan Hamilton around 1861
This is the larger picture as it was shown in "What is Life? Celebrating Erwin Schrödinger."
Manuscripts at Trinity College Dublin
, but with the adaptations I made, as shown below.

Comparison
Two times Sir William Rowan Hamilton
Having removed some blots on this photo, I here show the
original and the altered one to make a comparison more easy.
See for background information
this entry
.

A Riddle

Hamilton and his daughter Helen at Fulneck in 1859
It is quite difficult to imagine that the photo in the middle is the same as the left side of both the left and the right photo. The photo in the middle is rotated counter clockwise a little, making Hamilton look slightly different, yet from the details it is clear that it indeed is the same as the left part of the other two photos. That the woman is Hamilton's daughter Helen Eliza Amelia is known from the description given by Graves. Helen had been ill for long time already, and "at the end of July [1859] Hamilton escorted his daughter, still an invalid, to stay for some time with the Keating family, relations on her mother's side, at Rhyl, in North Wales. In the beginning of September he carried her off from these kind friends to become the guest of his own maternal relations, Mr. and Mrs. Joseph Willey, at Fulneck, the Moravian settlement near Leeds. Here she was to remain while he attended the Meeting of the British Association at Aberdeen.
"[After the meeting having made various visits,] to rejoin his own daughter at Fulneck was now his aim, and at this Institution he again spent some days, the principal incidents of which were his giving a Lecture on Astronomy to the youthful pupils of both sexes (from whom letters of thanks were addressed to him), and by his sitting, with his daughter standing at his side, for the photographic likeness from which an autotype reproduction has been placed as a frontispiece to the second volume of this work. [...] Hamilton had now the happiness of recognising that the visits in England of his beloved child had been attended by the wished-for result, and in restored health she accompanied him on his return to the Observatory at Dunsink." But Hamilton in the meantime had heard that his friend John Pringle Nichols had died, and it seems to show that he had been very tired from the meeting and the visits afterwards. Travelling in those days was not easy indeed.
Inbetween Graves had made a remark about the middle photograph, which he chose as a frontispiece in his biography, "And here I take the opportunity of expressing my opinion that this representation of his features stands out from all other photographs of him which I have seen (and I believe I have seen almost all that were taken), as alone doing something like justice to the combined intellectual and moral character of the subject. It exhibits, I think, both in conformation and expression, the profound thinker, the reverent benevolent sage." Not many photos of Hamilton having been made, this will indeed be the reason that this is the most famous photo of Hamilton.